Last month was another exciting month for WP Health. The plugin continues to grow in both the number of websites using the free plugin and the number of people using the premium plans. Since I was teaching a course at the local university this semester, my schedule was a bit hectic towards the end of the semester, so I wasn't able to get quite as much work in for WP Health as I would have liked.
Metrics
While it did not hit some of the higher weekly growth numbers we saw in March, the plugin continues to be installed on over 50 new WordPress sites each week. The plugin may pass the 7,000 active install mark in May.
The plugin is also getting close to 170 5-star reviews. The plugin received another round of great reviews from people who found the plugin to be very helpful.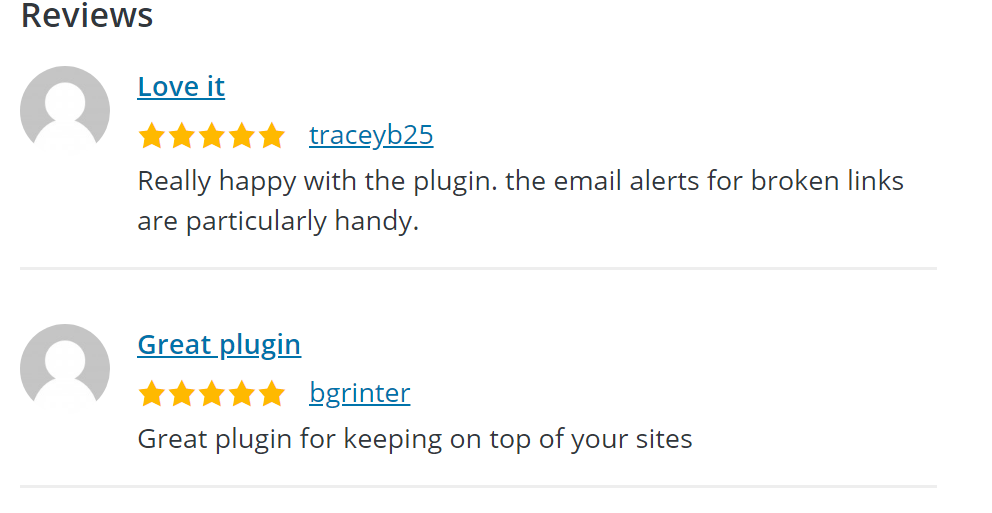 Lastly, the month ended with 7 premium members with total revenue of $65 which is a step up from the 3 we ended with in March. The plugin currently has another 7 members in free trials as well. If everyone were to renew, the plugin would be at $105 of monthly recurring revenue.

That said, our number of new trials also slowed down a little during April. The slower new website growth could be the cause, but I want to work more on adding more value to the premium version and showing its value to increase the number of people using the free version who try out the free trial of the premium version.
Improvements To Speed Monitor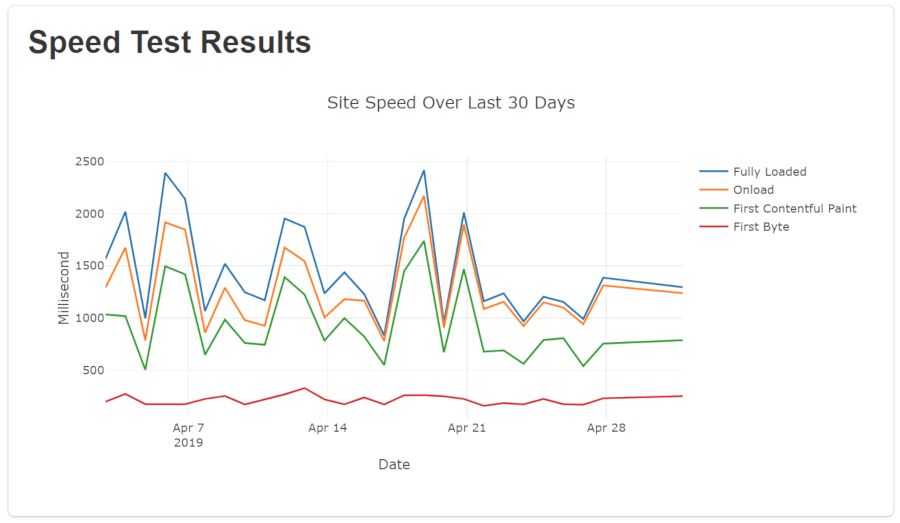 One of our monitors that I have really wanted to improve for some time is our site speed monitor. It originally just told you how fast your site loaded in the last speed test. Then, I had recently added an "average speed" number to the summary emails to show how your site compared to the average site.
However, that number only helps so much. The next step was to begin also collecting some of the other points during the page load. This data can then be used to make suggestions on how to make your site faster.
I haven't added the final analysis step yet, but I did get the collection of other data points finished. This enabled me to add a new chart in the dashboard that allows you to see how fast your site loaded over the last 30 days.
Patch Update: 1.8.1
There was only one patch update in April. This update increased the number of spam comments you needed on your site before the check started showing the fail message. It was originally set at 10 but I found that was too low. It was raised to 25 spam comments in this update.