The Simpler Alternative To Pingdom
Looking for an easier to use alternative to Pingdom for monitoring your WordPress site? SiteAlert can help!
Easier to understand page speed monitoring
SiteAlert's page speed monitor scans your WordPress site and provides recommendations specific to your site.
WordPress-specific checks
SiteAlert is built for WordPress sites so will also check plugins, themes, WordPress, and more for any issues that need your attention.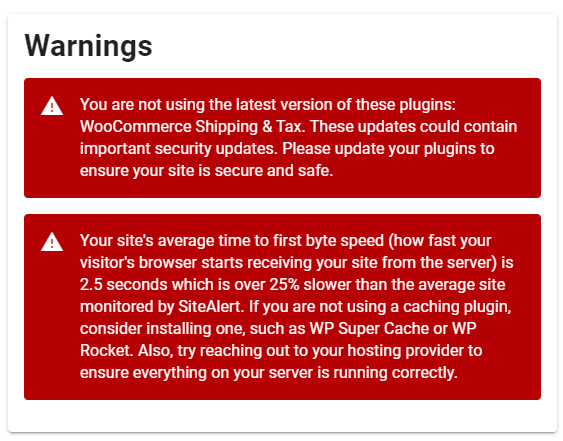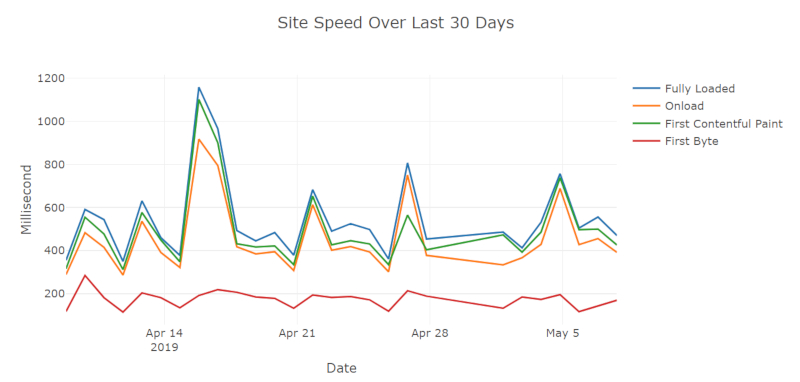 Broken link and image monitoring
Don't let site visitors encounter a broken image or link on your site!
We check your PHP, MySQL, and WordPress installations to ensure you are using supported and secured versions
Moz Domain Authority monitoring
SiteAlert will keep track of your site's Moz Domain Authority (and Alexa Rank too!) so you can always know how your site is performing.
Get notified as soon as your site goes down.
SiteAlert can you alert you about issues through text message, email, Slack message, and more.
Have sites that you want monitored that are not using WordPress? Maybe a Squarespace or Shopify site? You can add those to be monitored too!
Start monitoring your WordPress sites!